-
This page is dedicated to the best Grandma whoever made a Meat Pie or Pizzelle for their grandkids.
-
| | |
| --- | --- |
| Grandma giving directions on how we are going to do things around here. | She took this card out ever year even though she knew the recipe by heart. |
This recipe should make around 100 Pizzelles. Cut everything in half to make a smaller batch.
My YouTube Video "Making Pizzelles with Grandma" -
INGREDIENTS:

- Pizzelle Maker (aka Pizzelle Iron)

- 12 eggs (cool in warm water)

- (1 lb) 4 sticks of unsalted butter

(room temp.)

- 8 cups of flour + extra if needed

- 4 teaspoons of Baking Powder (optional) Grandma doesn't use it

- 1.5 cups of sugar

- 1 teaspoon Vanilla

- 1 teaspoon Cinnamon

- 2 tablespoon Anisette or Almond Extract

(your flavor of choice)

- Confectionary Sugar

(Dust on top of each cookie)
DIRECTIONS:
Please follow all steps or Grandma will yell!
- Melt the 4 sticks of butter on low heat. Then, set aside to cool. VERY IMPORTANT!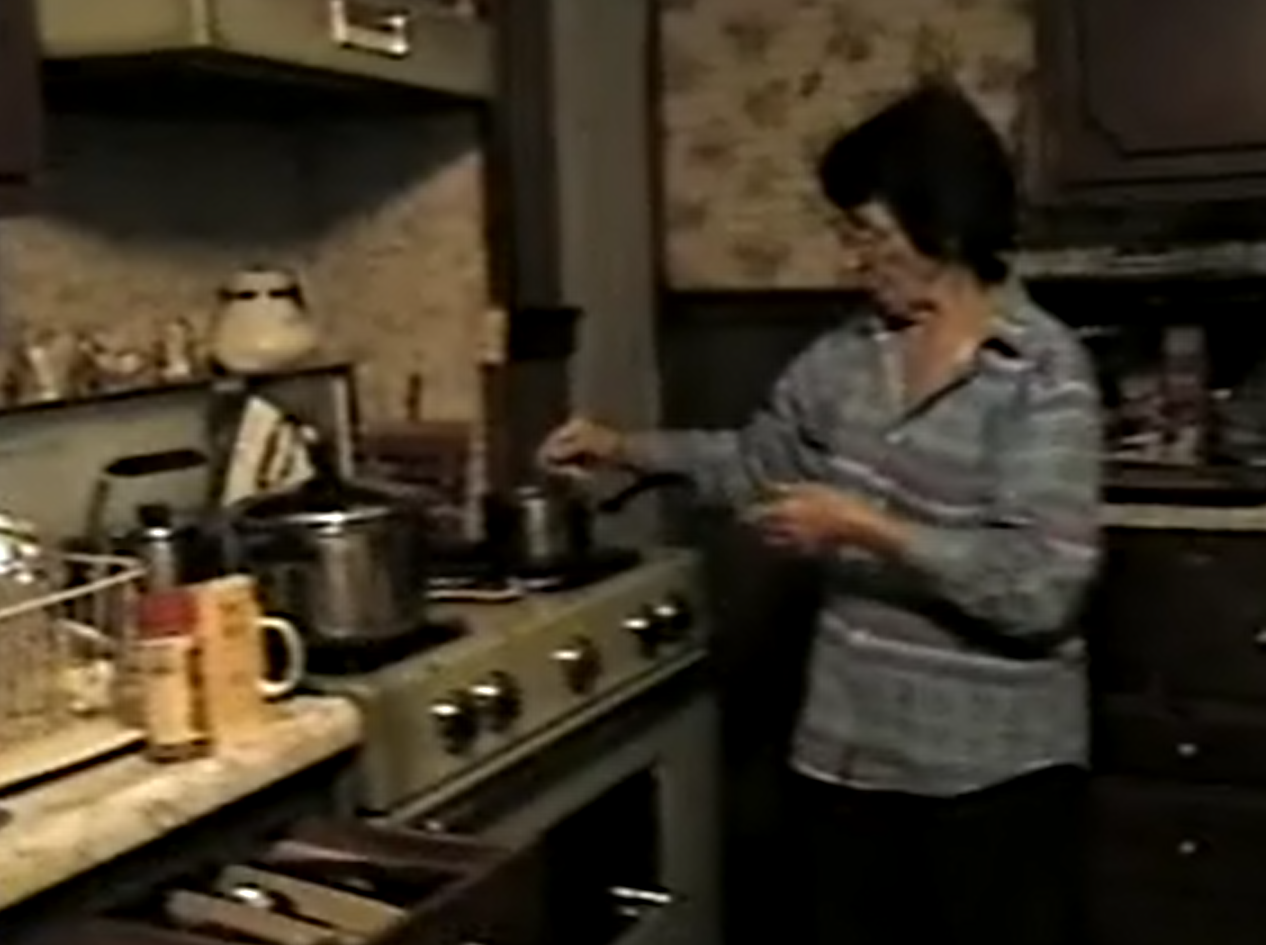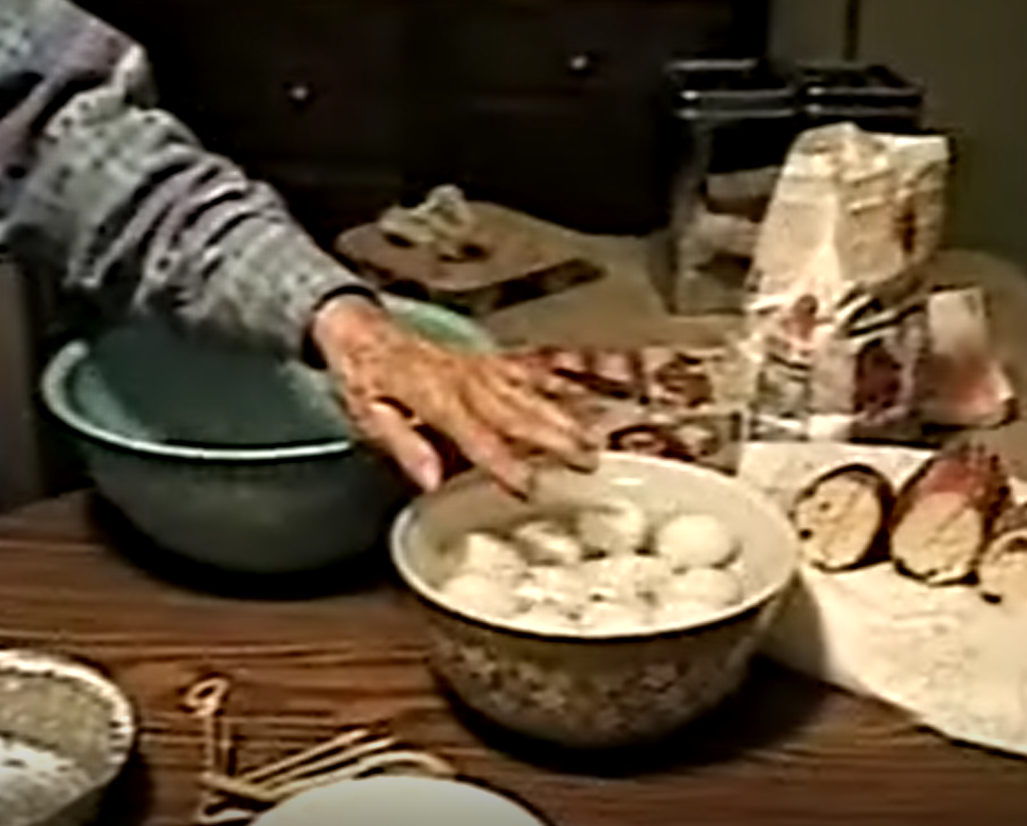 This is where Grandma always yells at me...
- In a mixing bowl, combine 6 eggs and 1/2 the sugar. MIX.
- Add the Vanilla, Cinnamon and Anisette or Almond Extract. MIX
- Add the remaining Eggs, Sugar and the cooled melted butter. MIX
- SLOWLY add the flour. A little at a time. MIX. VERY IMPORTANT!
I'm gonna tell ya, Grandma is going to yell!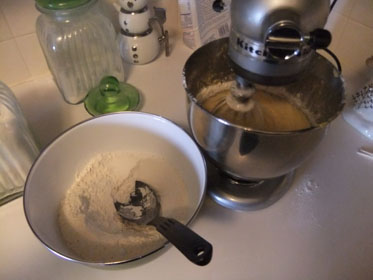 - If it's too thick to combine with a mixer, add extra flour and mix with spoon (or hands) until the batter isn't wet looking.
- Set aside for at least 30 minutes in the refrigerator. (This is what Grandma does!)
- Turn on the Pizzelle Maker so it warms up.
- Scoop about a tablespoon of the batter & place it in the Pizzelle Maker.
- Set aside to cool down. Then, cover with Confectionary Sugar.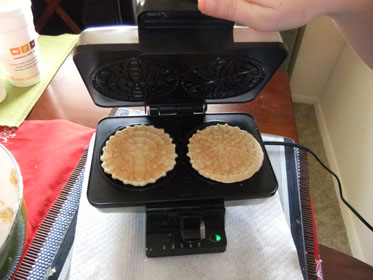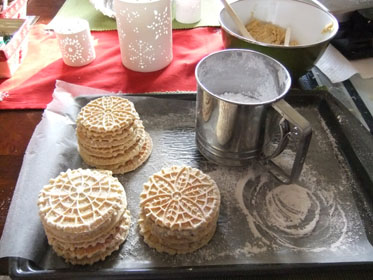 ENJOY! HAPPY EATINGS!
These also makes great Cannoli Shells. When you take it out of the Pizzelle Maker, slowly fold and pinch the tops.
Grab 2 of them and make an Ice Cream Sandwich!
---
COMMENTS

Just made a half batch of your Pizzelle recipe to take to Thanksgiving
dinner. They came out great.

Pete
Morgantown, WV